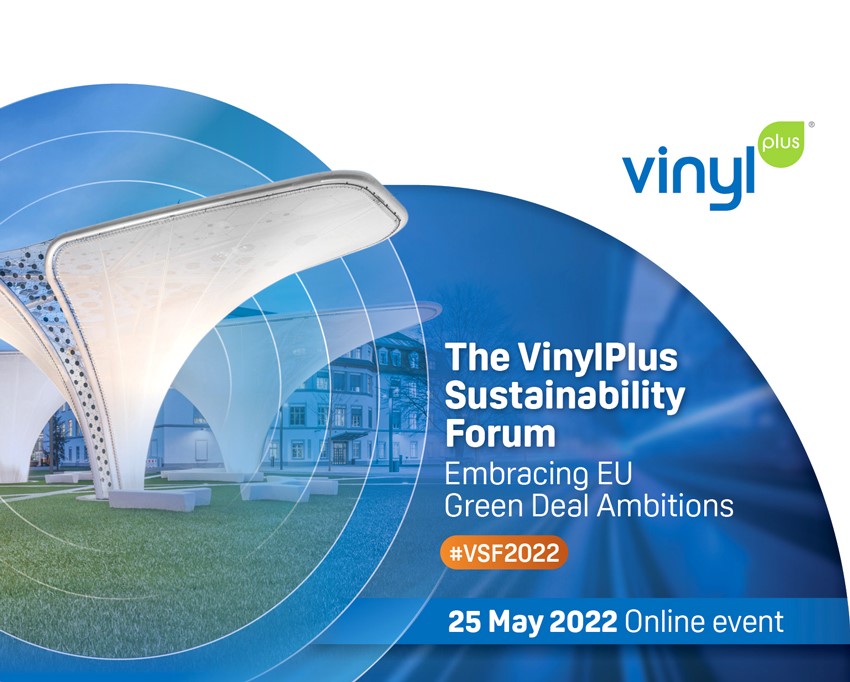 The VinylPlus Sustainability Forum
Embracing EU Green Deal Ambitions – #VSF2022
25 May 2022 – Online Event
Focused on the theme Embracing EU Green Deal Ambitions, the VinylPlus Sustainability Forum 2022 will feature keynote speeches, presentations and interactive Q&A sessions that you will be able to participate in from anywhere in the world. The VSF2022 will be held virtuallyas a single day event on 25 May and will bring together sustainability experts and speakers from academia and the industry.
For over 20 years, VinylPlus® has been a frontrunner that has focused on sustainability and the circular economy. As an industry, we have achieved a lot, but we know that there is still more to do. In June 2021, the entire European PVC value chain officially launched VinylPlus 2030, our next 10-year commitment to sustainable development.
With VinylPlus 2030, the European PVC industry opens the next stage of its journey to accelerate the transition towards a more sustainable and circular future with even more ambitious goals. In alignment with the current and dynamic policy landscape covering the EU Green Deal, the European PVC industry continues to work jointly to tackle the challenges of circularity, foster sustainable innovation and advance towards carbon neutrality.
Date

25 May 2022

Location

Online Event