Bio-based and biodegradable plastics
New collaboration for improved data on bio-based plastics
Monitoring progress on the plastics industry transition towards circularity and climate neutrality is crucial for Plastics Europe. Our new collaboration with the nova-Institute aims at offering the best available production data on bio-based plastics, which are part of the materials we represent.
The nova-Institute provided Plastics Europe with bio-based plastics production data for the year 2022. The data is based on the nova-Institute polymer production, and adapted to the scope of the historical Plastics Europe data on plastics production. The data will be incorporated into the Plastics – the fast Facts 2023, and The Circular Economy for Plastics – A European Overview 2024 report.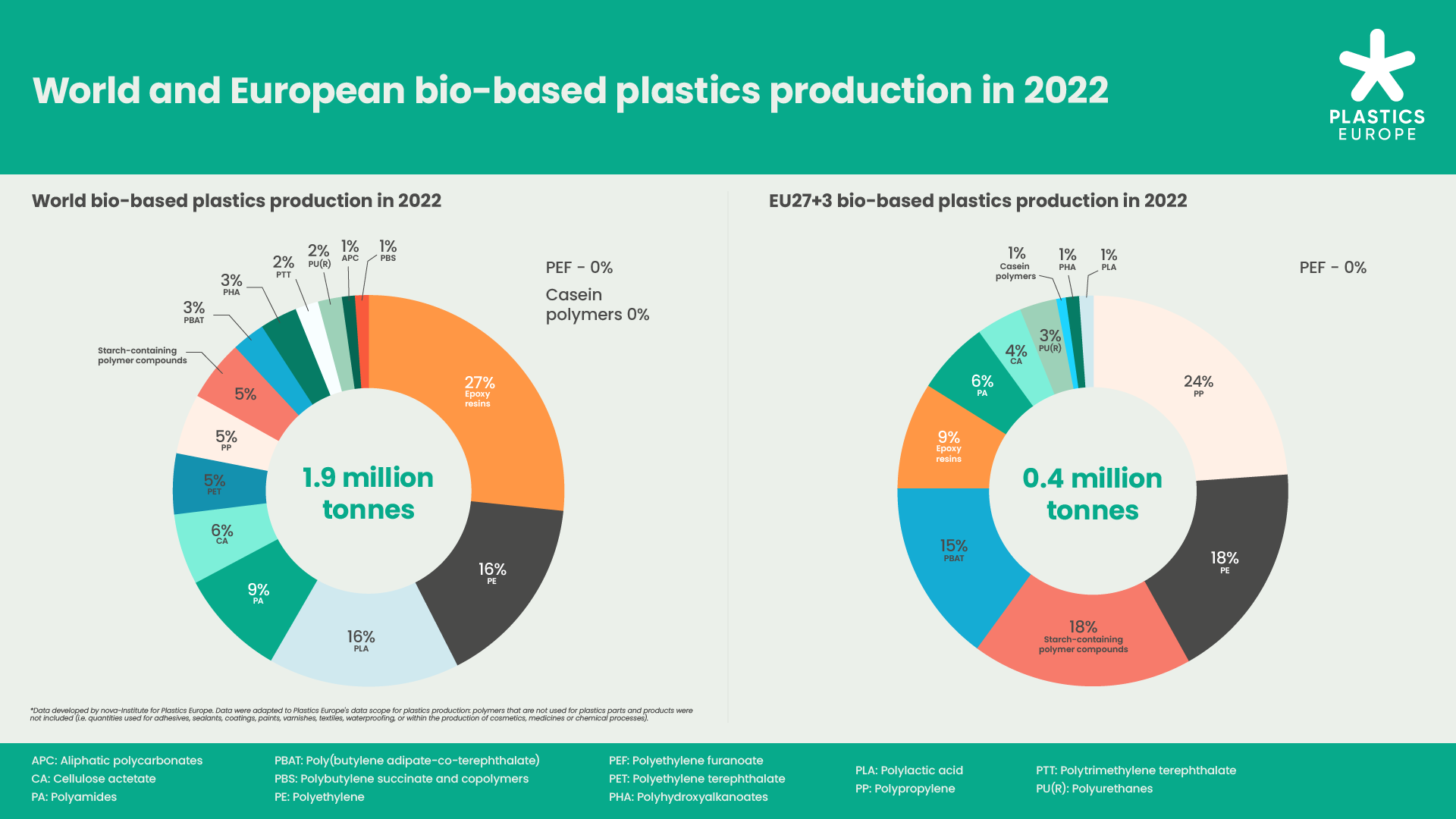 To learn more about bio-based plastics data and scope differences with the nova-Institute polymer production data and the European Bioplastics data, please see here.
Bio-based and bio-attributed plastics
Bio-based feedstocks are raw materials of biological origin grown and naturally replenished at a human time scale, excluding materials embedded in geological formations and/or fossilized. It can be produced from grown crops (first-generation, such as maize, rapeseed, etc.) or organic residuals and waste (second-generation, such as agricultural waste, frying oils, manure, etc.).
Plastics with attributed bio-based content are called bio-attributed plastics. The bio-based content can be determined via feedstock attribution using a mass balance approach.
Biodegradable plastics
Biodegradable polymers can be used to create plastic materials and applications accessible for microbial consumption, meaning decomposition by naturally occurring (micro)organisms. Therefore, the common characteristic of all biodegradable plastic applications is to achieve microbial conversion of all its organic constituents to carbon dioxide, new microbial biomass and mineral salts under toxic conditions or to carbon dioxide, methane, new microbial biomass and mineral salts under anoxic conditions.
There is a difference between certified compostable and environmentally biodegradable plastic applications. These two plastic application types have different biodegradation needs, end-of-life receiving environments and sustainability value propositions.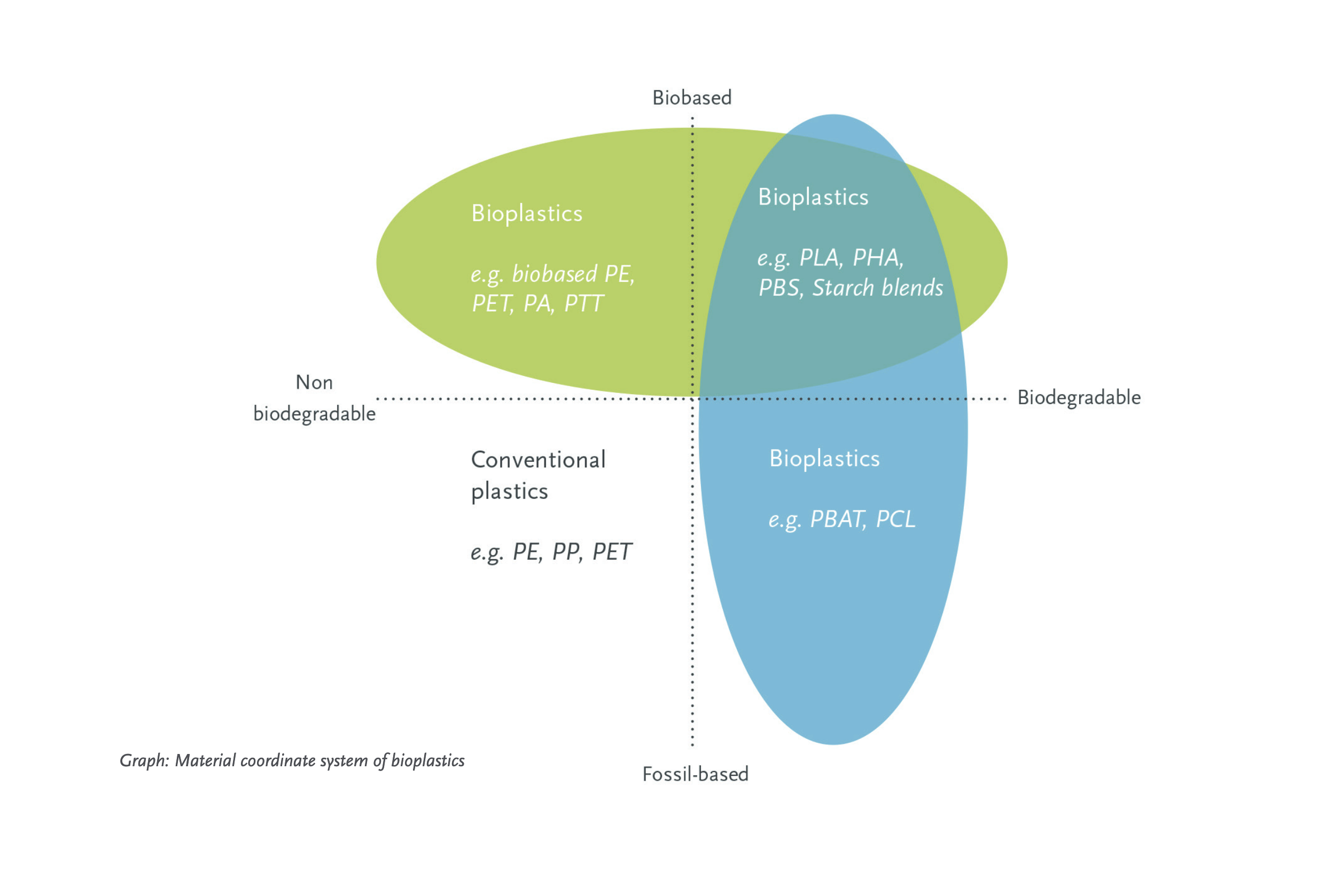 Plastics made from sustainably sourced, renewable resources can contribute to the efficient use of resources by decoupling economic growth from the consumption of finite resources. Moreover, it may contribute to reducing the overall GHG emissions through the ability of renewable resources to capture CO2 from the atmosphere and maintain it, stored along the entire product life cycle, including end-of-life, thus reducing the final product's carbon footprint from cradle-to-grave. Finally, the biodegradable characteristics of some polymers offer tangible advantages in specific applications.