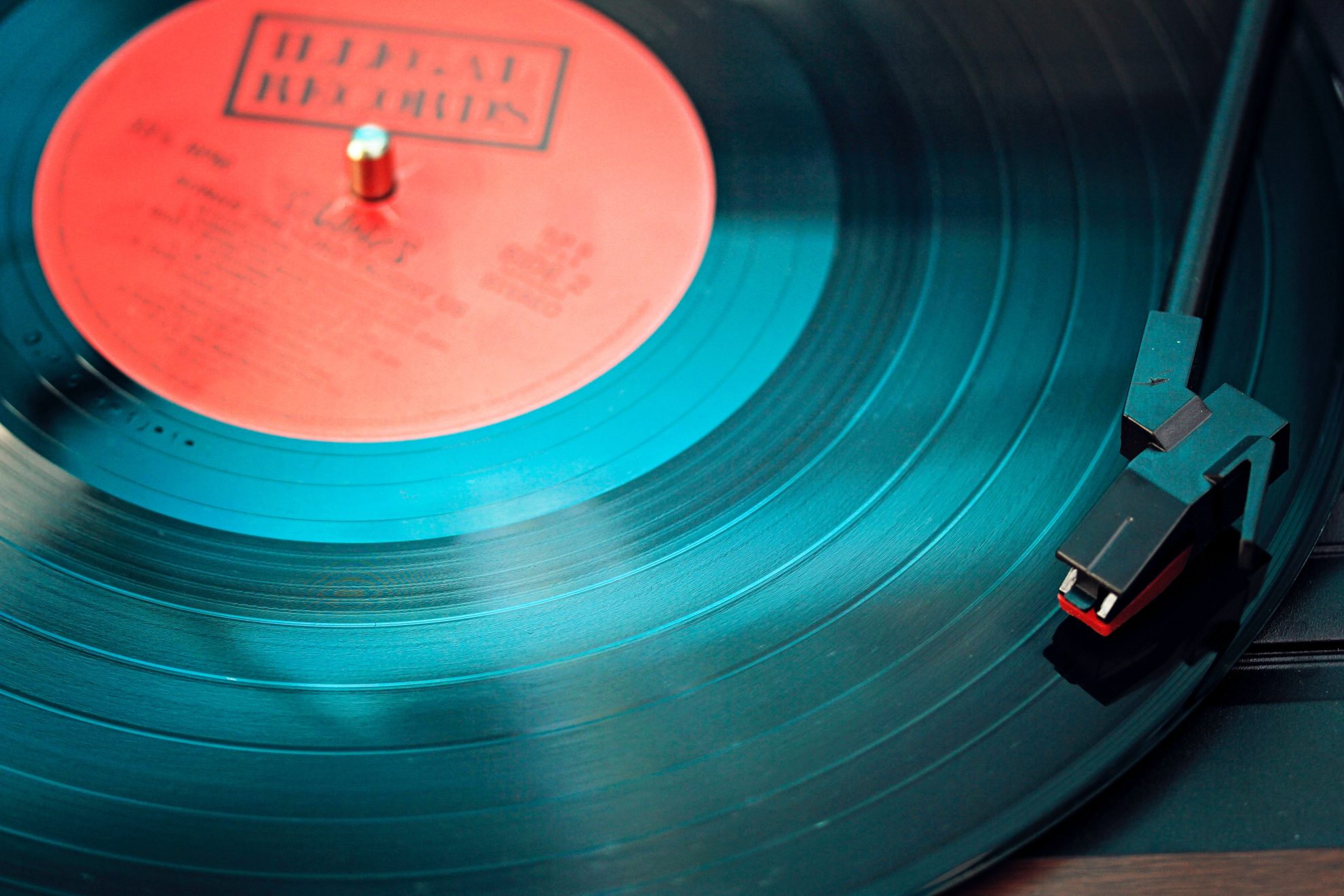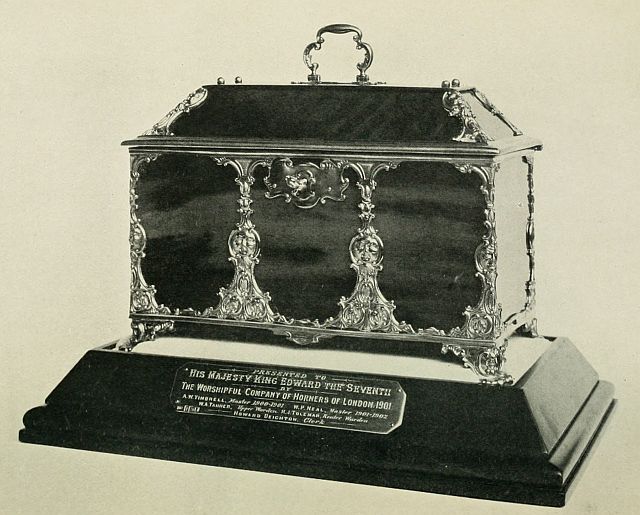 Earliest
Horn, Tortoiseshell
1284
First recorded mention of The Horners Company of London, with horn and tortoiseshell as the predominant early natural plastic.
1820s
Vulcanised Rubber, Gutta Percha, Parkesine, Cellulose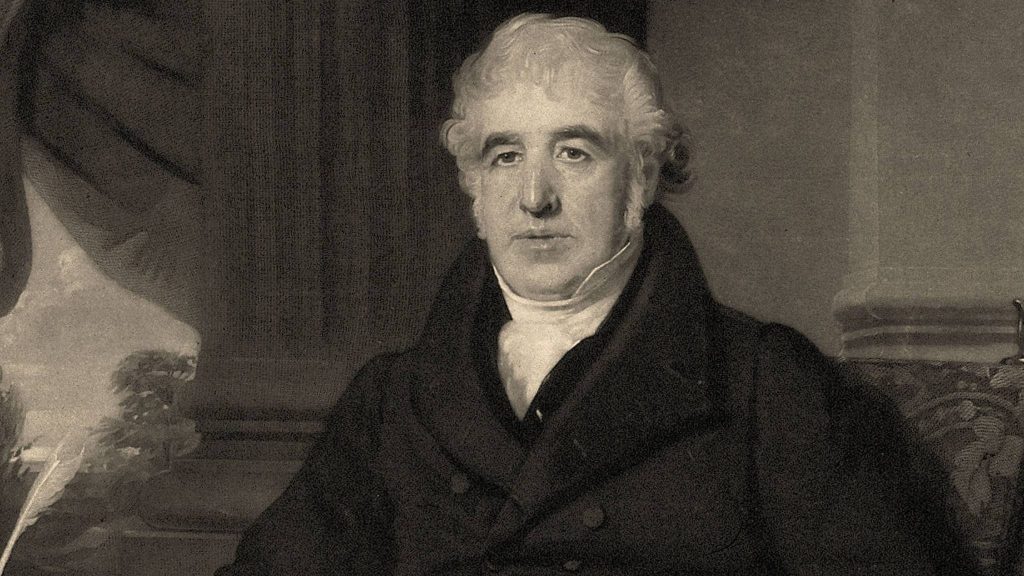 1823
Macintosh uses rubber gum to waterproof cotton and the 'mac' is born
1839
Charles Goodyear discovers vulcanised rubber, the first semi-synthetic resin.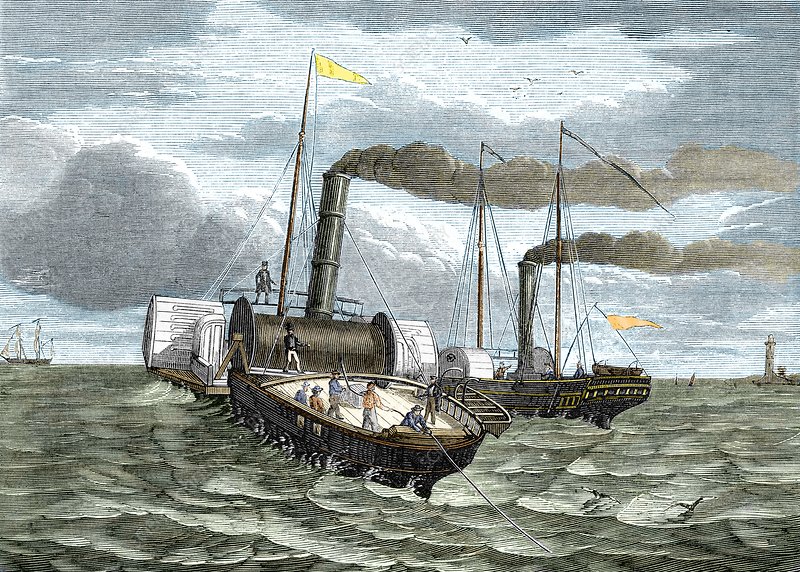 1850
First submarine telegraph cable in gutta percha laid between Dover and Calais
1885
George Eastman Kodak patents machine for producing continuous photographic film based on cellulose nitrate.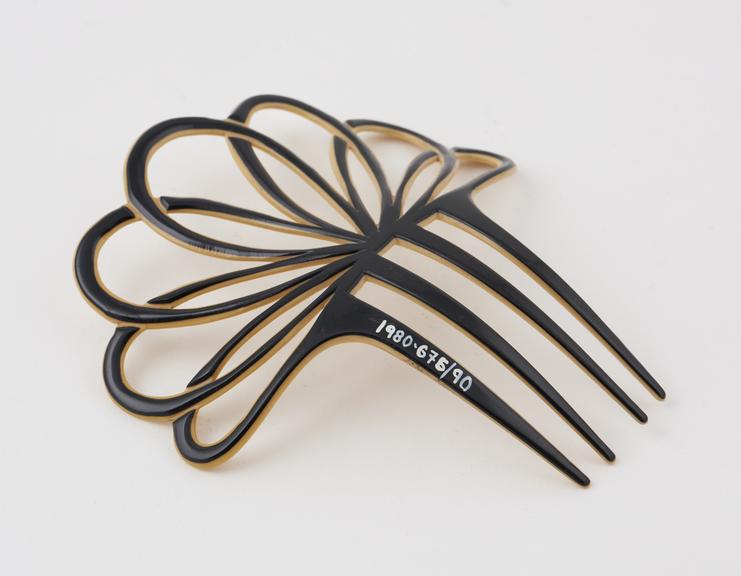 1880
Fashion for long hair leads to cellulose nitrate replacing horn as the preferred material for combs.
1890
Thermoforming introduced and used to make babies rattles from cellulose nitrate
1892
Viscose silk (rayon) developed by Cross and Bevan  (Chardonnet Silk)
1898
Beginning of mass production of rpm gramophone records from shellac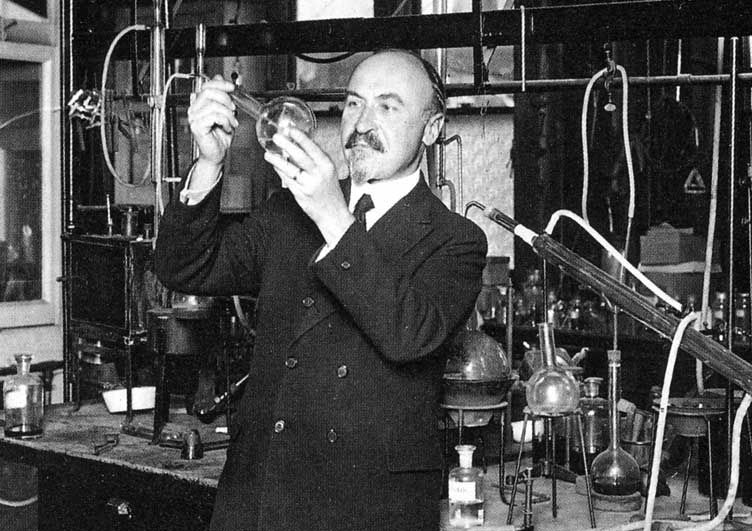 1900 – 1929
Early Synthetics, Casein, Bakelite, Ureas
1907
Leo Hendrik Baekeland discovered the first synthetic resins, Plastics!
1909
Casein plastics, derived from milk, developed by Erinoid.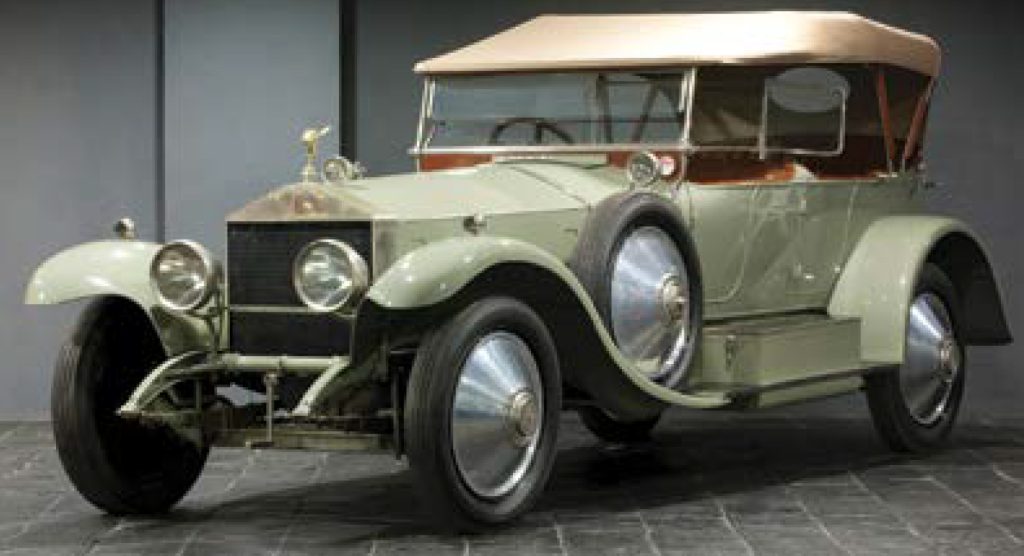 1916
Rolls Royce begins to use phenol formaldehyde in its car interiors and boasts about it.
1826
Harrods hosts first display of new coloured thermosetting plastic tableware produced by Brookes and Adams, The Streetly Manufacturing Company and Thomas De La Rue and Co.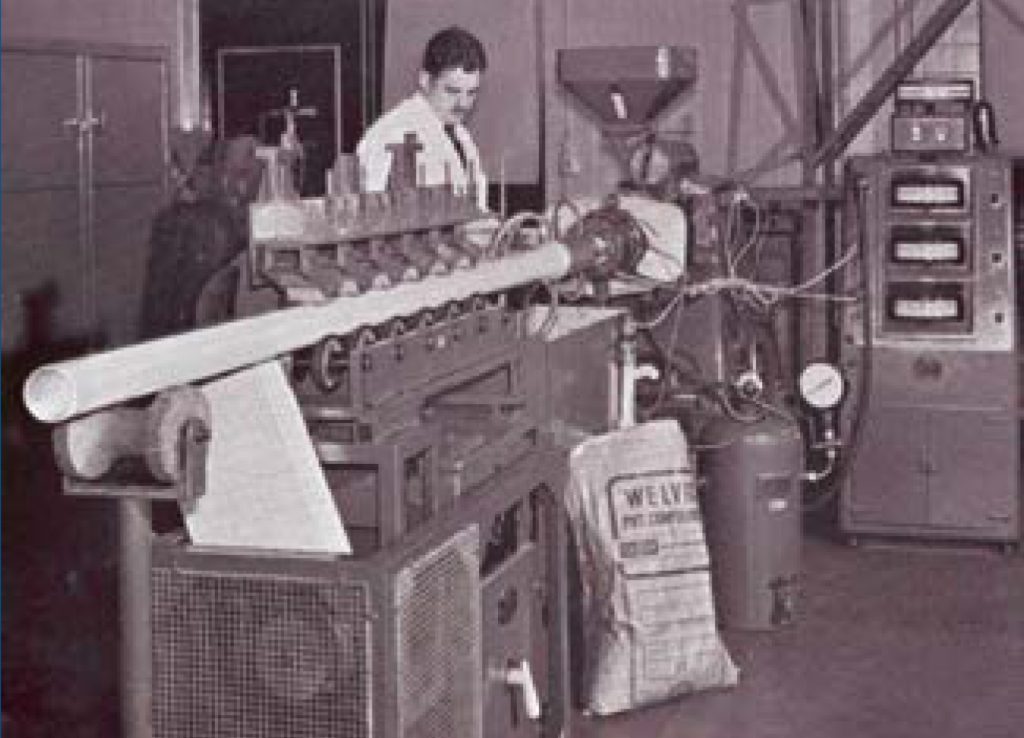 1930s
Plastics as an Industry
1932
Screw per-plasticisation in injection moulding patented
1933
Fawcett and Gibson at ICI discover polyethylene.
1933
Crawford at ICI develops first commercial synthesis of poly(methyl methacrylate).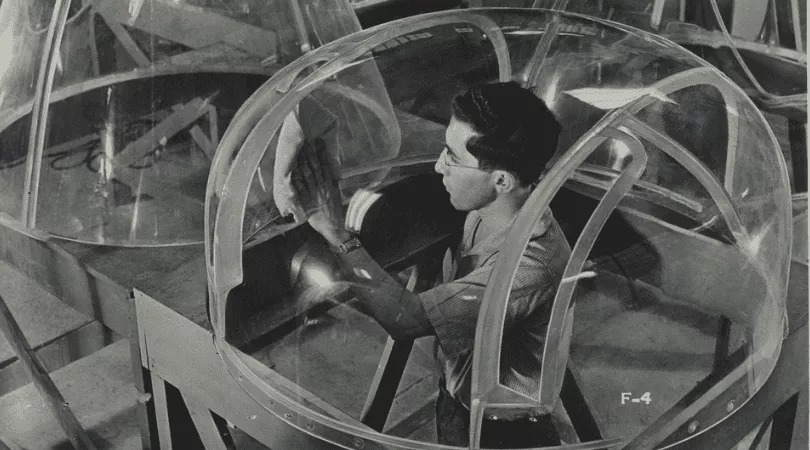 1936
First production of aircraft canopies made from 'Perspex'.
1937
First commercial production of polystyrene by IG Farben, Germany.
1938
Full scale production of nylon 6 fibre begins in United States.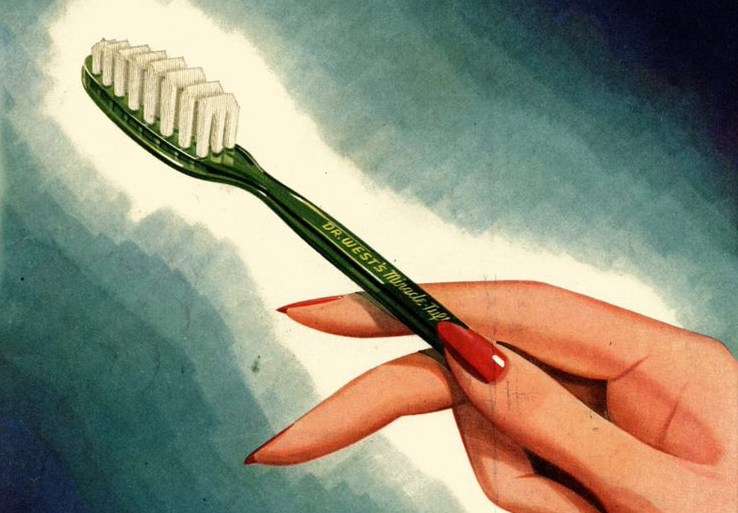 1938
First toothbrush with nylons tufts manufactured.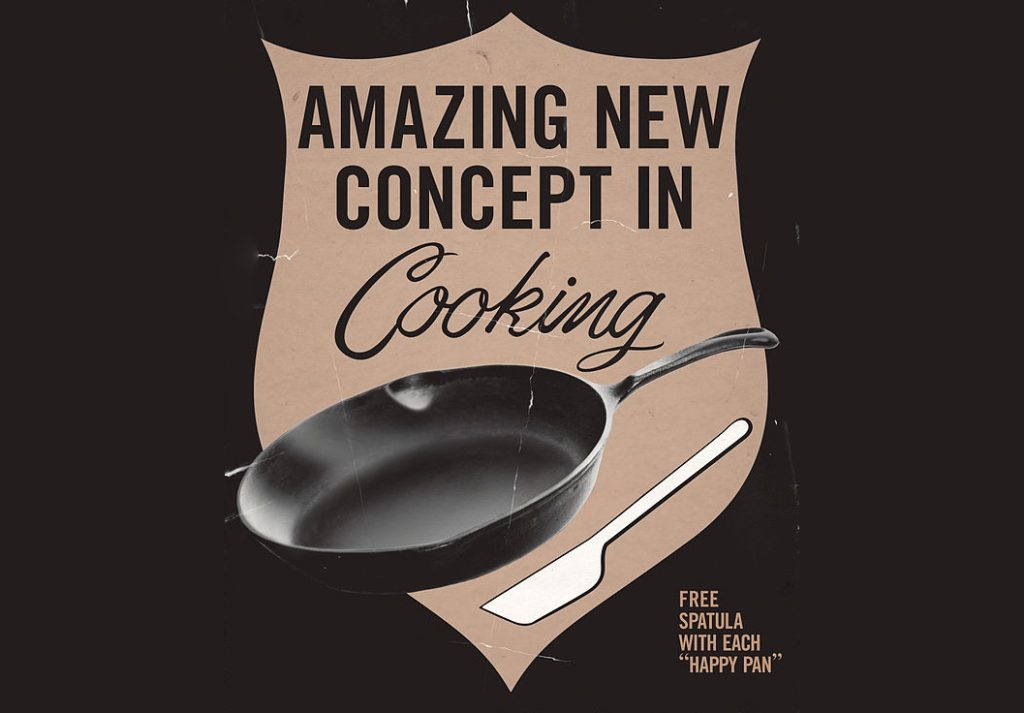 1938
Plunkett (DuPont) discovers PTFE.
1938
First commercial production of polyethylene in UK by ICI.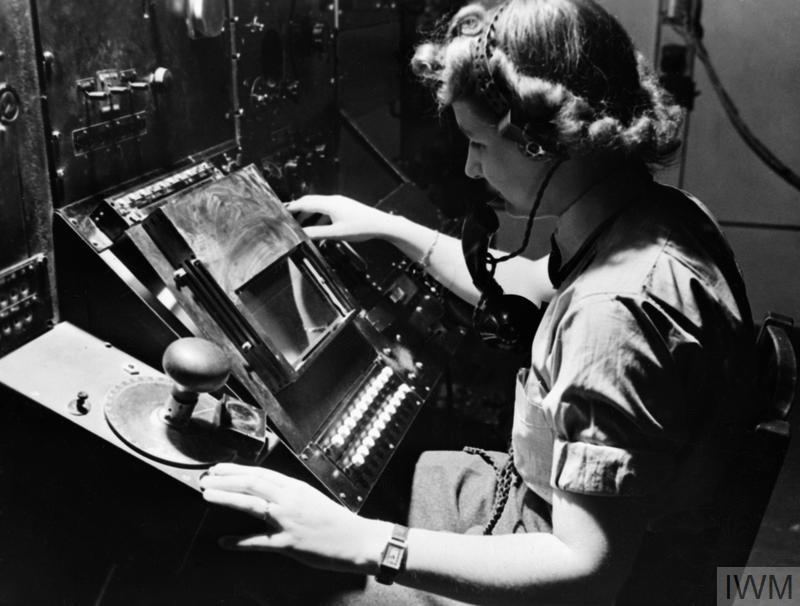 1940s
Plastics in War
1940s
Use of polyethylene in radar
1941
Whinfield and Dickson, of the Calico Printer's Association of Manchester, patent "polyethylene terephthalate" (PET); followed by the creation of the first polyester fiber called Terylene.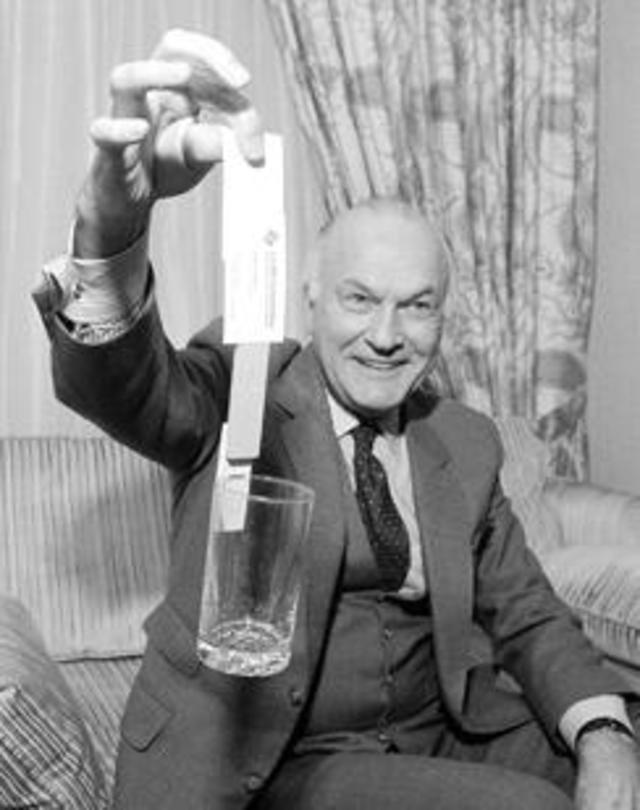 1942
'Super Glue' (methyl cyanoacrylate) first discovered by Dr Harry Coover, Eastman Kodak.
1943
First pilot plant for polytetrafluoroethylene (PTFE) ; to be marketed under trade mark 'Teflon'.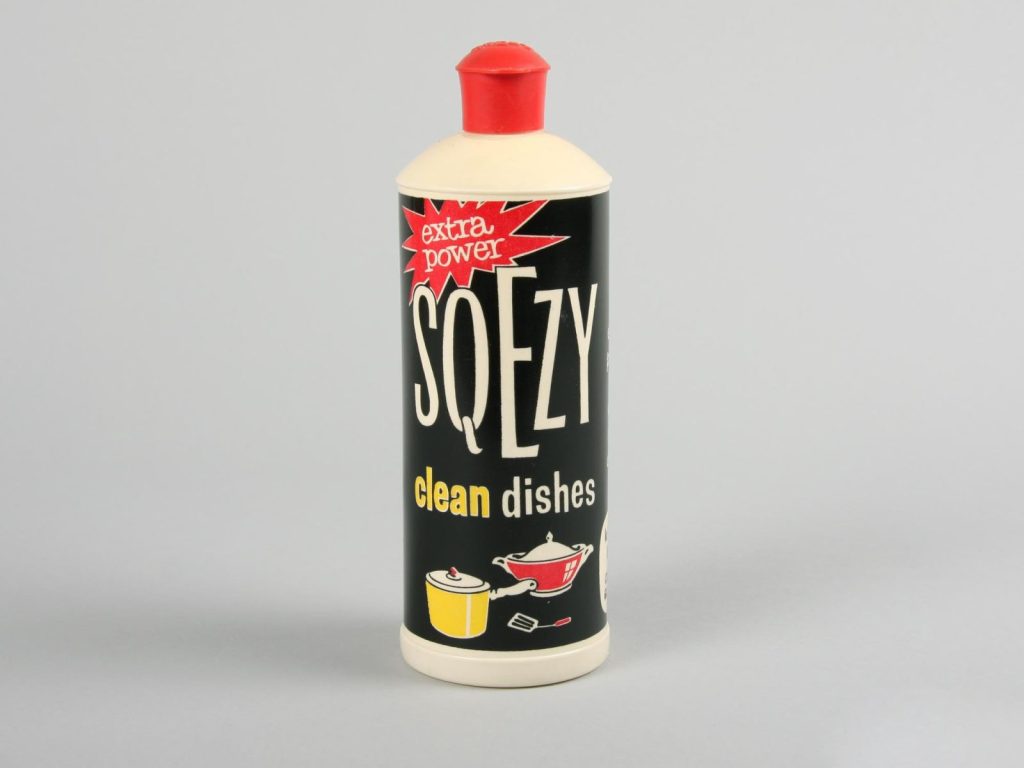 1945
The production of LDPE the Sqezy bottle by Monsanto caused a rapid expansion of the industry, with containers produced to replace glass bottles for shampoos and liquid soaps.
1948
Acrylonitrile-butadiene-styrene (ABS) produced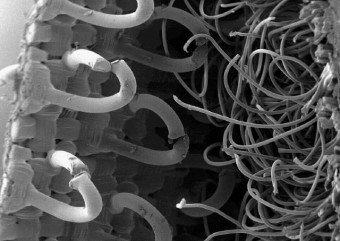 1948
George deMestral invents Velcro, patented in 1955.
1949
First Airfix self-assembly model initially made of cellulose acetate and later polystyrene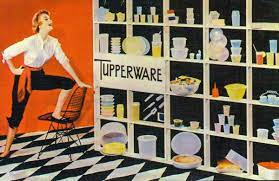 1949
Launch in US of Tupperware made from low density polyethylene.
1949
'Lycra' based on polyurethane, invented by DuPont.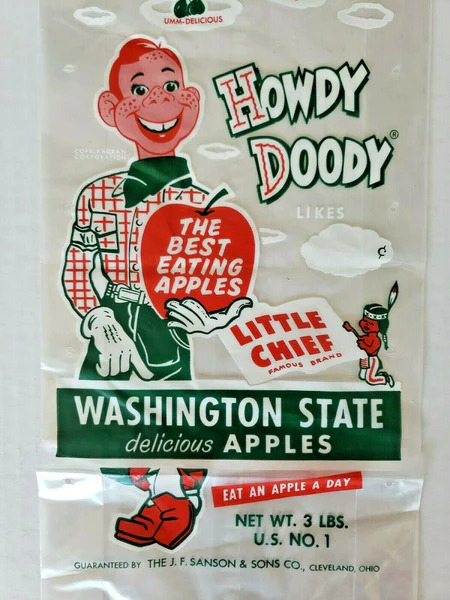 1950s
Textiles, Fashion, Toys, Domestic uses
1950s
The polyethylene bag makes its first appearance.
1953
Commercialisation of polyester fibres introduces the concept of 'drip dry' and 'non-iron'.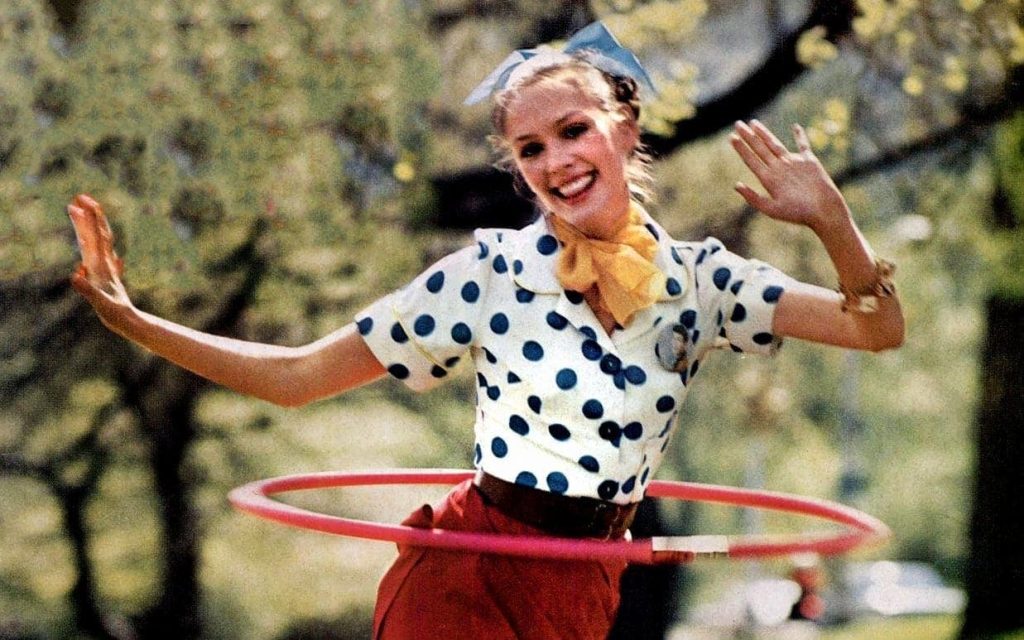 1957
The hoop is reinvented as the Hula Hoop by Knerr & Medlin, Wham-O Toy Company.
1958
Lego patents its stud and block coupling system and produces toys of cellulose acetate, later Acrylonitrile- butadiene-styrene polymer.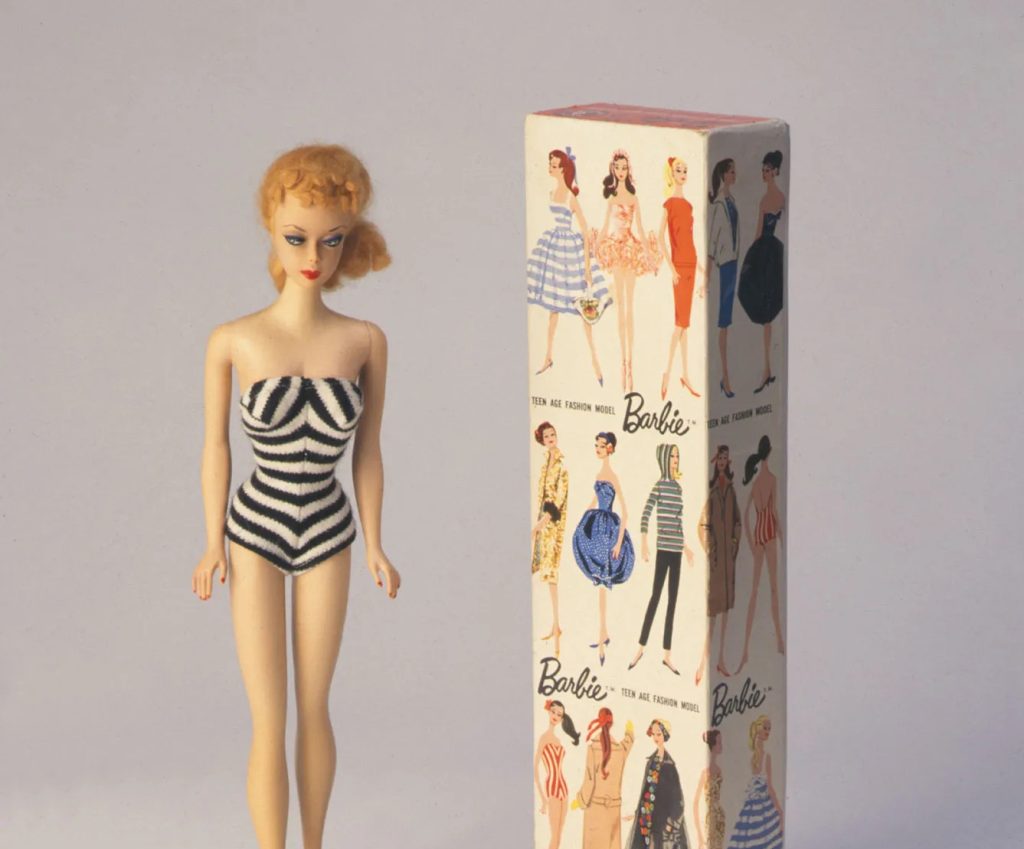 1959
Barbie Doll unveiled by Mattel at American International Toy Fair.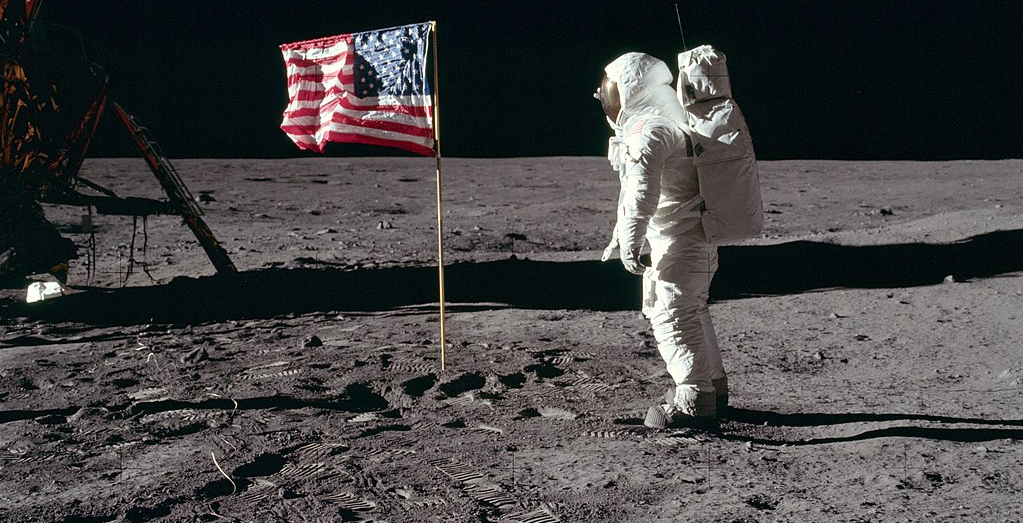 1960s & 70s
Colour and Design
1969
Neil Armstrong plants a nylon flag on the moon.
1973
Polyethylene terephthalate beverage bottles introduced.
1976
Plastics in its great variety of forms becomes the most used type of material in the world.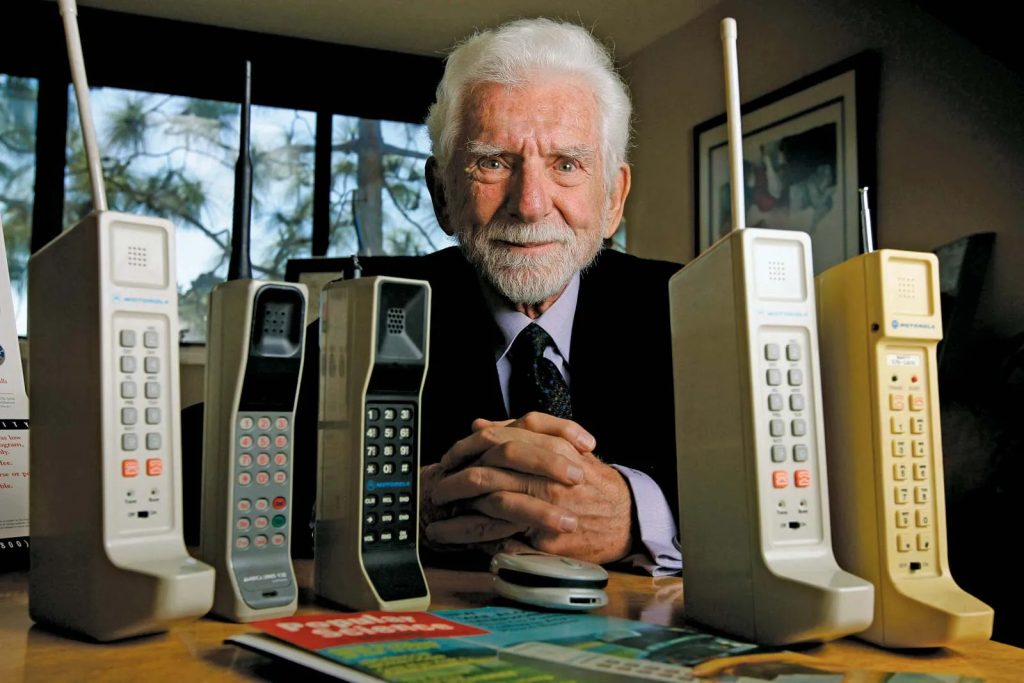 1979
Introduction of first commercial mobile / portable phones.
1980s & 90s
High Performance Plastics
1980
First Blue HDPE pressure pipes for potable water introduced into UK.
1982
First artificial heart made mainly of polyurethane, introduced implanted in a human.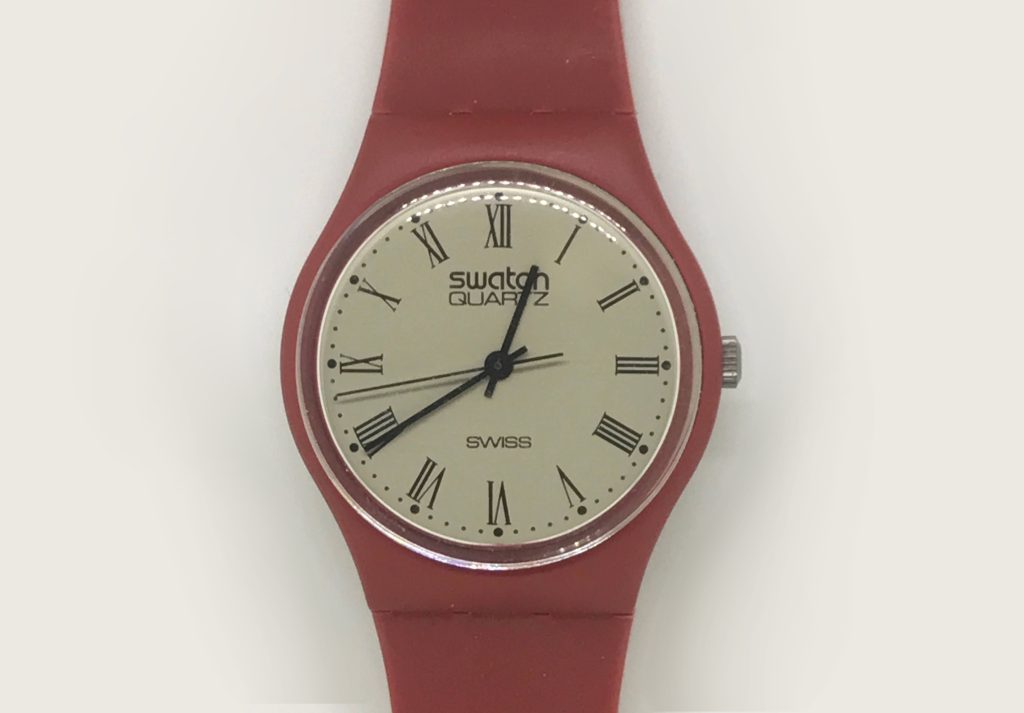 1983
The slim plastic Swatch watch made of 51 mainly plastic components.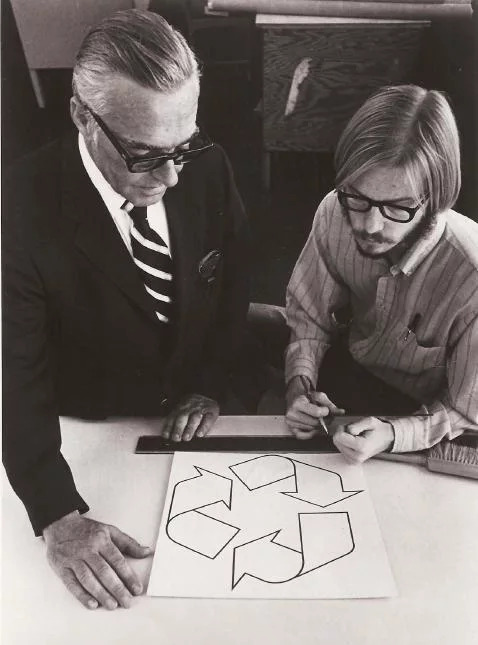 1988
Introduction of triangular recycling symbols relating to plastics.
1991
Dyson's vacuum cleaner launched in Japan.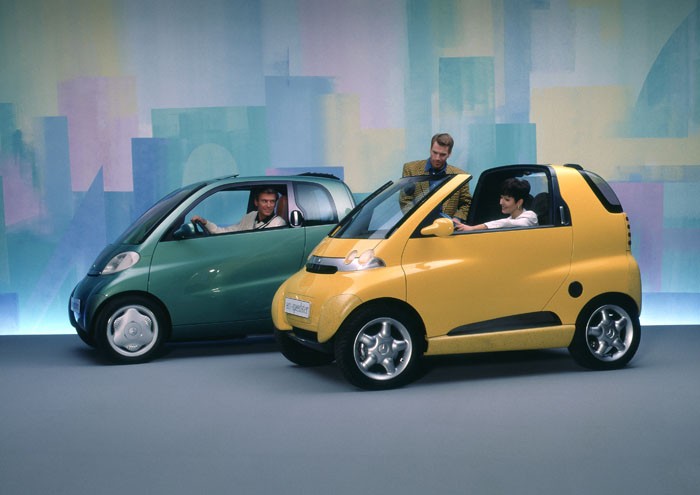 1994
Smart car with lightweight flexible integrally coloured polycarbonate panels introduced.
2000 – 2010
Nano Technology, Airbus A380, iPod
2005
NASA explores the advantages of a polyethylene based material RFX1, as the material for the spaceship that will send man to Mars.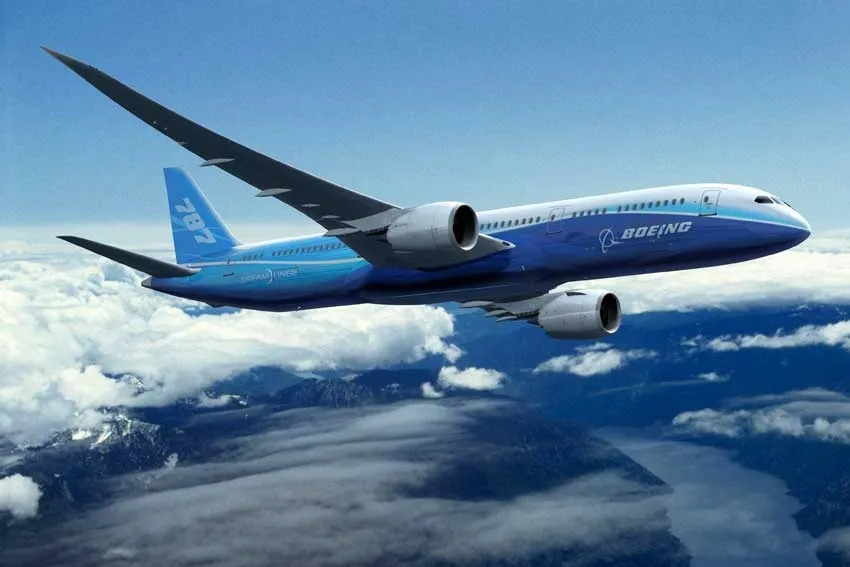 2009
Boeing 787 (nicknamed 'Boeing's Plastic Dream') comes into service, its skin is made up of 100% Plastic composites with plastic making up 50% of all materials in the plane.
2010+
Plastics fit for the Future
Bullet Proof Polymer
Scientists at Rice University, Texas have created a new super polymer material that can stop a 9mm bullet and seal the hole behind it.
Plastics Blood
Developed by the University of Sheffield to mimic haemoglobin, for use in trauma situations where blood is needed quickly.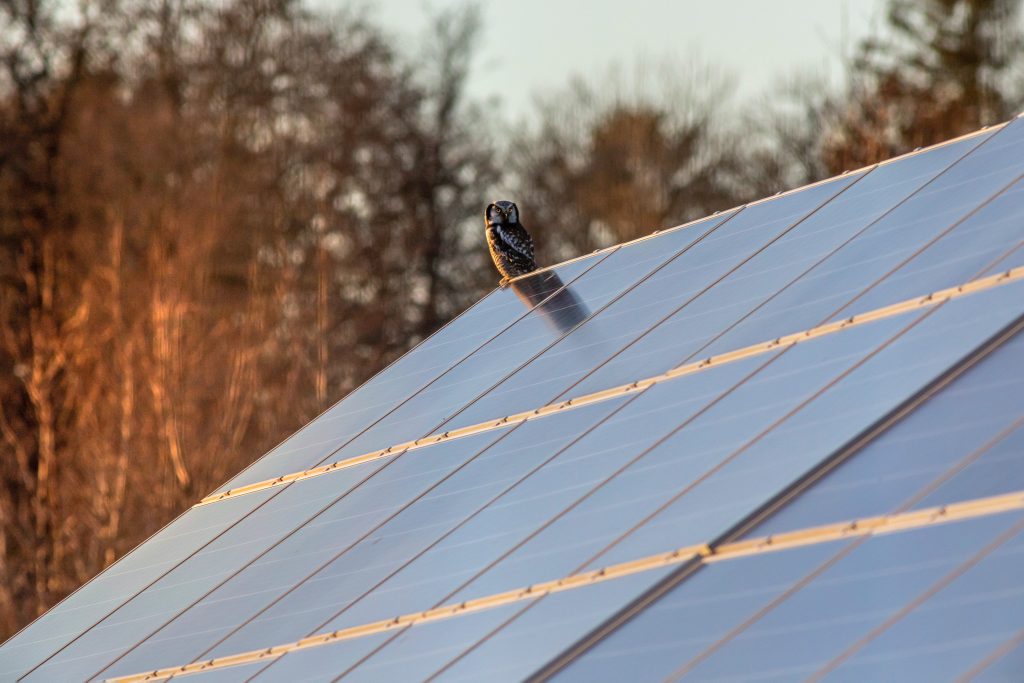 Plastic Solar Cells
A polymer solar cell that can produce electricity from sunlight by the photovoltaic effect provides a lightweight, disposable and inexpensive alternative to traditional solar panels.
Implantable Polymers
Medical grade and implantable biomaterials such as PEEK will be used in neurological applications to help control epilepsy, Parkinson's disease and brain trauma.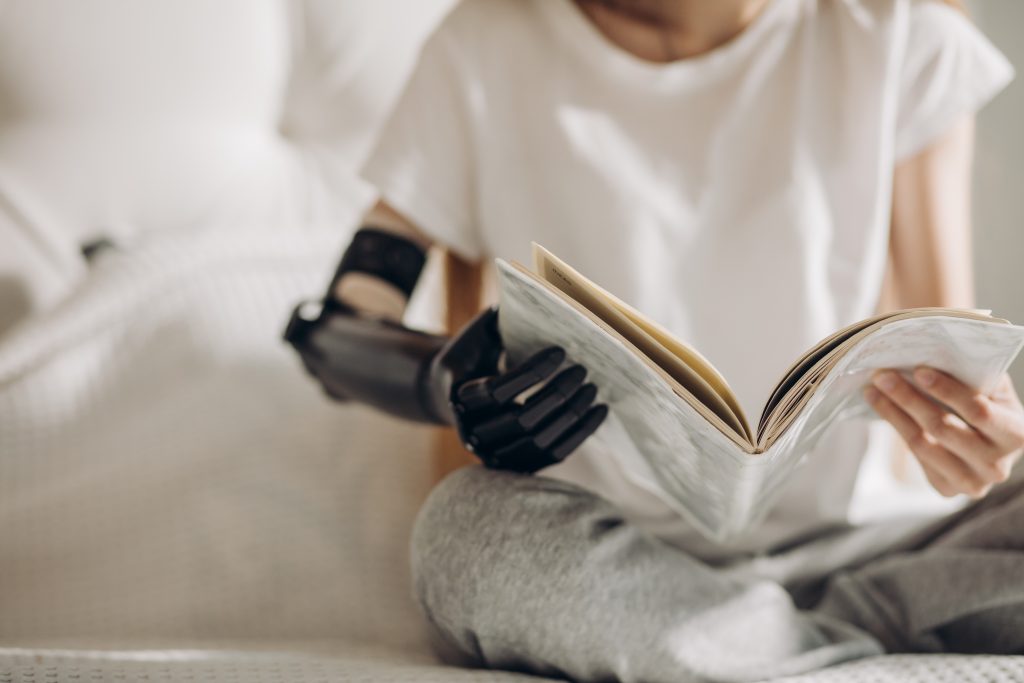 3D Printed
Body Parts Using plastic materials such as PMMA car parts can be printed at home and doctors can produce replica livers or kidneys for transplant patients.
Driverless Cars
In the future all driverless vehicles will be almost entirely constructed from plastic parts due to the light weighting properties they provide.
A full plastics timeline can be found on
bpf.co.uk
The development of plastics started with natural materials that exhibited plastic properties. Modern synthetic plastics were invented around 100 years ago.
Plastics: a story of more than 100 years of innovation
Since the dawn of history, humankind has endeavoured to develop materials offering benefits not found in natural materials. The development of plastics started with the use of natural materials that had intrinsic plastic properties, such as shellac and chewing gum. The next step in the evolution of plastics involved the chemical modification of natural materials such as rubber, nitrocellulose, collagen and galalite. Finally, the wide range of completely synthetic materials that we would recognise as modern plastics started to be developed around 100 years ago:
One of the earliest examples was invented by Alexander Parkes in 1855, who named his invention Parkesine. We know it today as celluloid.
Polyvinyl chloride (PVC) was first polymerised between 1838-1872.
A key breakthrough came in 1907, when Belgian-American chemist Leo Baekeland created Bakelite, the first real synthetic, mass-produced plastic.
Since Baekeland's creation, many new plastics have been realised and developed, offering a huge range of desirable properties, and you will find them in every home, office, factory and vehicle. We can't predict what lies in store over the next hundred years, but we are confident in predicting that, for plastics, the sky's the limit!