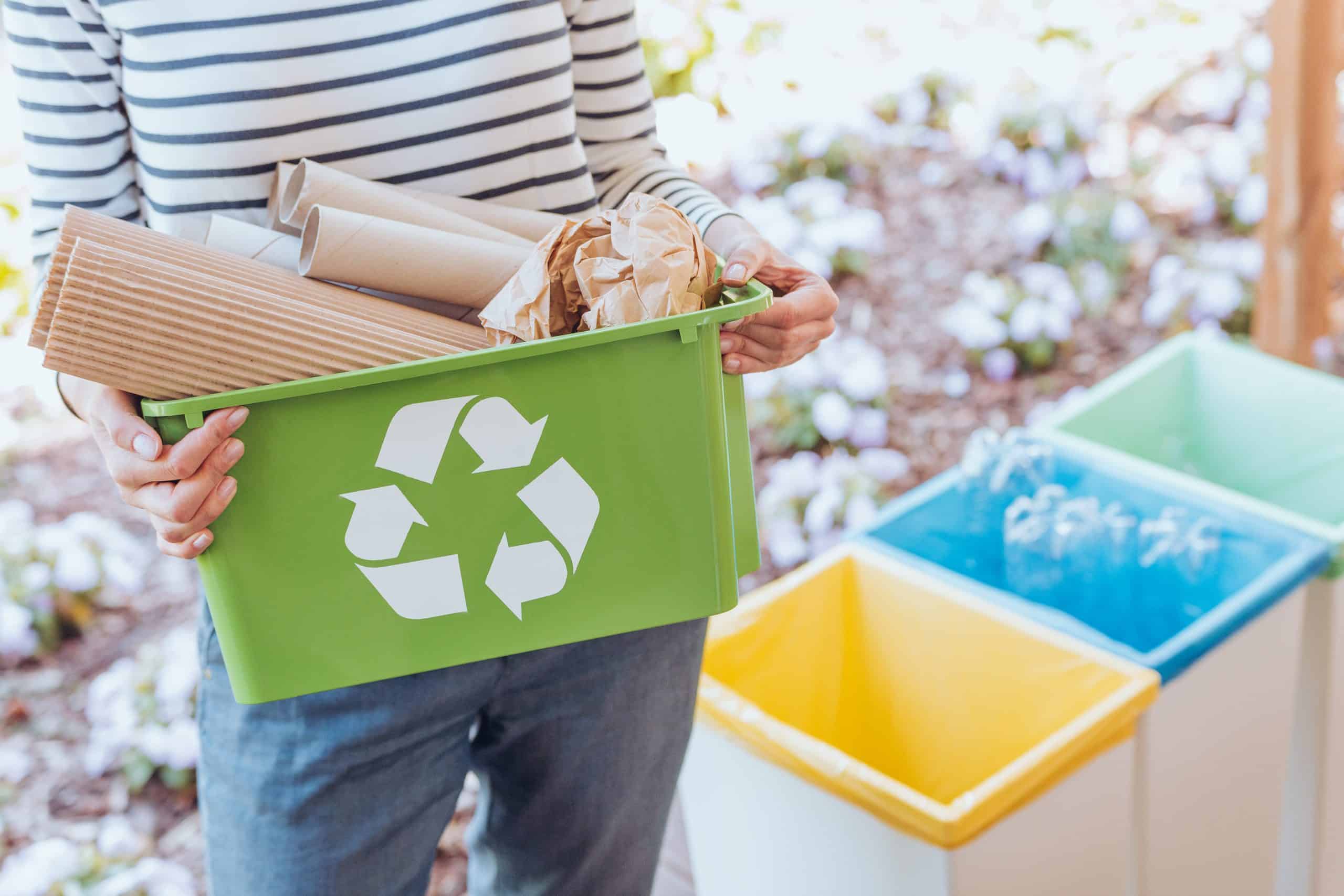 Collection and sorting of plastics waste
In the circular economy, effective waste collection is a vital first stage for efficient recycling. By separating waste correctly at the point of collection, the recycling process is more efficient and will increase the quality and quantities of recycled products. Improved waste collection positively impacts the waste streams and their suitability for downstream pre-treatment, sorting and recovery operations.
However, a harmonised process for waste management collection and separation is key, rather than the patchwork of practices we often see today. Harmonisation must be implemented across the value chain, from waste management companies to municipal and commercial operations. We should not forget that these ultimately need to be easily understood by the final holder of that waste, e.g., the citizen, to fully realise such benefits. Harmonisation of the different categories of plastics waste and management practices helps to drive better recycling through improved efficiencies yielding increased qualities and quantities of recycled plastics. Initiatives such as the Circular Plastics Alliance, the Polyolefin Circular Economy Platform, Styrenics Circular Solutions, and the Circular Economy for Flexible Packaging are key to make this happen through their efforts on standardisation.
Waste frameworks
The Waste Framework Directive sets out the basic requirements and concepts for waste management and provides a clearly defined waste hierarchy. The stages are, in order of importance:
Prevention
Preparing for reuse
Recycling
Recovery
Disposal
The Directive includes basic principles for waste management that state it should not:
endanger human health, or harm the environment
create a risk for water, air, soil, plants or animals
cause a nuisance through noise or order
adversely affect the countryside or places of special interest.
Two important elements are the 'Polluter pays principle' and Extended Producer Responsibility (EPR). Both put the responsibility for waste management at the start of the product design and service lifecycle to ensure that they are aligned with Circular Economy principles. The Directive also recognises the impacts of hazardous waste and spells out the additional steps required for record-keeping, monitoring, and control.
Sector-specific schemes such as the Waste from Electrical and Electronic Equipment (WEEE) Directive and the End of Life Vehicle ELV Directive are targeted towards reducing waste. The overall goal is to reduce the amount of waste generated and contribute to sustainable production and consumption.
These schemes can provide a valuable stream of resources for recycling
Waste pre-treatment and sorting
A wide range of technologies are currently used for waste pre-treatment and sorting. These range from manual dismantling and picking to automated processes such as shredding, sieving, air or liquid density separation, magnetic separation, and highly sophisticated spectrophotometric sorting technologies such as UV/VIS (ultraviolet/visible), NIR (near infra-red), or laser/optical sorting and more recently digital watermark and bar-coding technologies.
Modern sorting plants are complex facilities that apply several technologies adapted to specific waste streams to achieve optimum cost-effective output. Today's pre-treatment and sorting operations for commingled packaging and other dry recyclable materials can process more than 100,000 tonnes/year of plastics waste, producing sorted waste with a purity higher than 95% for some plastics. The benefits of harmonised collections standardise the inputs to sorting processes enabling their operational parameter efficiencies to be optimised, translating into better qualities and outputs of recycled materials.
Certain plastics fractions within complex waste streams are not suitable or easily sorted, or available in sufficient amounts to make mechanical recycling a viable solution from both an economic and environmental standpoint. In these cases, advanced recycling technologies offer great possibilities to advance the circular economy for plastics.
Sorting innovations to drive quantities and qualities of plastic waste
Unilever and the Alibaba Group have adopted artificial intelligence (AI) in a pilot programme that aims to speed high-grade recyclable plastics back into the circular economy through the automatic identification and sorting of plastic packaging. It has been developed in response to the Shanghai government's goal to create a country-wide plastic packaging management system. The Waste-Free World initiative is designed to be simple while engaging and rewarding consumers. The collection points automatically scan and sort the plastic, ready for collection, while rewarding the consumer with points that can be used to support environmental projects. It means that plastics are collected and sorted in the right category, enabling them to be fast-tracked for recycling.
Further opportunity comes with machine vision – a technology that uses computer learning to identify different components and apply relevant actions, such as separation into specific waste streams. Using AI, or artificial intelligence, enables intelligent and accurate sorting, meaning that the quality going into recyclates is greatly improved.
Intelligent sorting
New developments in digital imaging processes such as watermarking and barcoding are now starting to enter the market.
In a trial with the City of Copenhagen, consumer goods packaging is printed with an invisible digital watermark, or thumbprint, that covers the surface area. It contains information about the packaging type, material, and what it's used for (e.g., food or non-food). The watermark can be read with a high-resolution camera, like the one on a mobile phone. This provides information on the pack constituents, and can even be used for deposit return systems. The information can also be picked up by scanners at a mechanical recycling facility, allowing it to be effectively sorted into the correct waste stream, and recycled correctly.
How we support
At Plastics Europe, we are committed to sharing our knowledge on waste collection and sorting, and supporting research and data.
In addition, we contribute to the development of collection schemes in European countries to capture the full value of plastics waste as a resource as well as supporting initiatives to understand behavioural interventions that will increase citizen recycling.