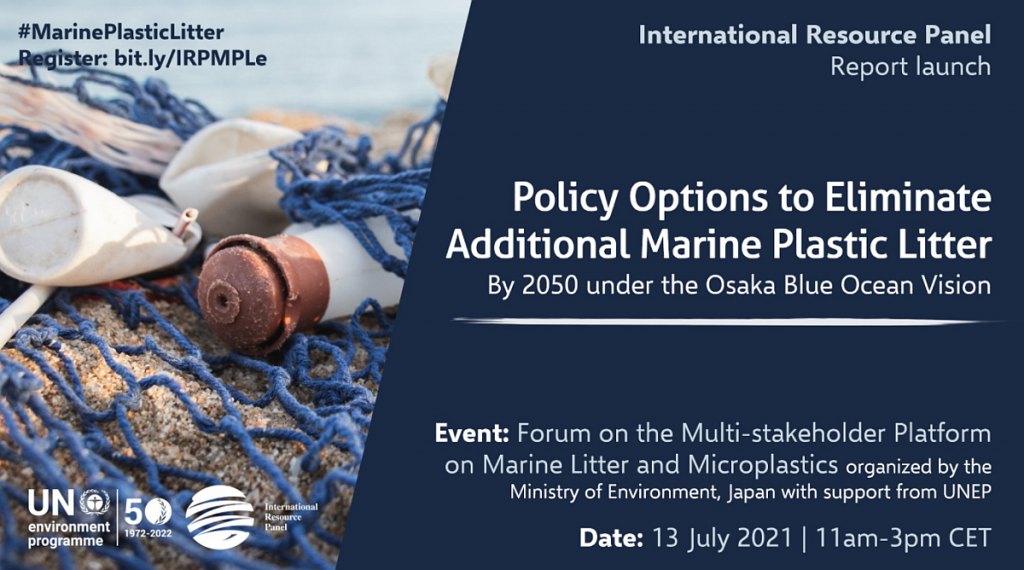 Forum on the multi-stakeholder platform on marine litter and microplastics
This forum is intended to explore immediate and concrete multi-stakeholder activities on marine plastic litter and microplastics, enable subject-specific discussions, enhance multi-stakeholder collaboration, coordinate existing initiatives and create further actions.
At this occasion, the International Resource Panel will also launch its think piece Policy Options to Eliminate Additional Marine Plastic Litter by 2050 under the Osaka Blue Ocean Vision. The think piece was commissioned by the G20 under the presidency of Japan, to qualitatively consider possible policy options to achieve the Osaka Blue Ocean Vision, which voluntarily commits G20 countries to "reduce additional pollution by marine plastic litter to zero by 2050 through a comprehensive life-cycle approach",
Anne-Gaelle Collot, Senior Manager Consumer & Environmental Affairs at PlasticsEurope, will be speaking at the forum on the Multi-stakeholder Platform on Marine Litter & Microplastics.
Join her & the other experts on 13 July, 11 am- 3 pm CET.
Date

13 Jul 2021

Location

Online forum

Organiser

The Ministry of the Environment Japan (MoEJ), United Nations Environment Programme (UNEP)