How Stellantis and BASF joined forces to reduce the weight, and improve the durability of the 2021 Jeep Grand Cherokee L, without compromising safety performance.
Stellantis, a leading global automaker was looking to reduce the weight of their 2021 Jeep Grand Cherokee L since their traditional solution was made from high strength steel. The aim was to reduce mass of the vehicle and improve durability without compromising safety performance.
The cooperation between BASF, L&L products and Stellantis resulted in a lightweight composite tunnel reinforcement (CTR), which has superior strength to magnesium, aluminium or steel, while upholding safety standards.
The Power of Technology
The combination of the Continuous Composite Systems™(CCS) pultrusion technology with polyurethane chemistry from BASF was the key to success of the CTR
By using the CCS pultrusion technology, L&L Products and Stellantis were able to create a new design that reduces the packaging along with mass and uses the surrounding environment on the vehicle to help transition loads to the CTR.
BASF's Elastocoat polyurethane chemistry together with continuous glass fibre provided an exceptional strength to weight ratio in comparison to ultra-high strength steel.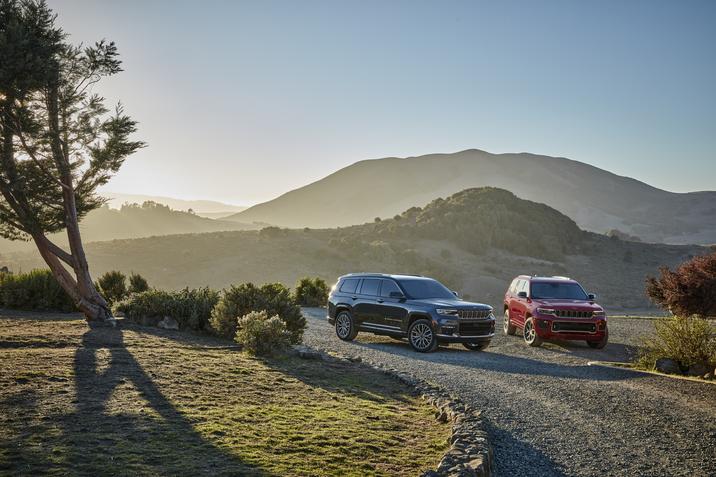 Sustainability Elements
40% weight reduction compared to the previous version
A further 20% weight saving on the subsystem
Total weight savings of 2.08kg per vehicle
The weight reduction contributes to lower CO2 emissions and better gas milage of the vehicle
About BASF
At BASF, we create chemistry for a sustainable future. We combine economic success with environmental protection and social responsibility. More than 110,000 employees in the BASF Group contribute to the success of our customers in nearly all sectors and almost every country in the world. Our portfolio is organized into six segments: Chemicals, Materials, Industrial Solutions, Surface Technologies, Nutrition & Care and Agricultural Solutions. BASF generated sales of €59 billion in 2020. BASF shares are traded on the stock exchange in Frankfurt (BAS) and as American Depositary Receipts (BASFY) in the U.S. Further information at www.basf.com.