Monitoring progress on the plastics industry transition towards circularity and climate neutrality is crucial for Plastics Europe. Our new collaboration with the nova-Institute aims at offering the best available production data on bio-based plastics, which are part of the materials we represent.
The nova-Institute provided Plastics Europe with bio-based plastics production data for the year 2022. The data is based on the nova-Institute polymer production, and adapted to the scope of the historical Plastics Europe data on plastics production. The data will be incorporated into the Plastics – the fast Facts 2023, and The Circular Economy for Plastics – A European Overview 2024 report.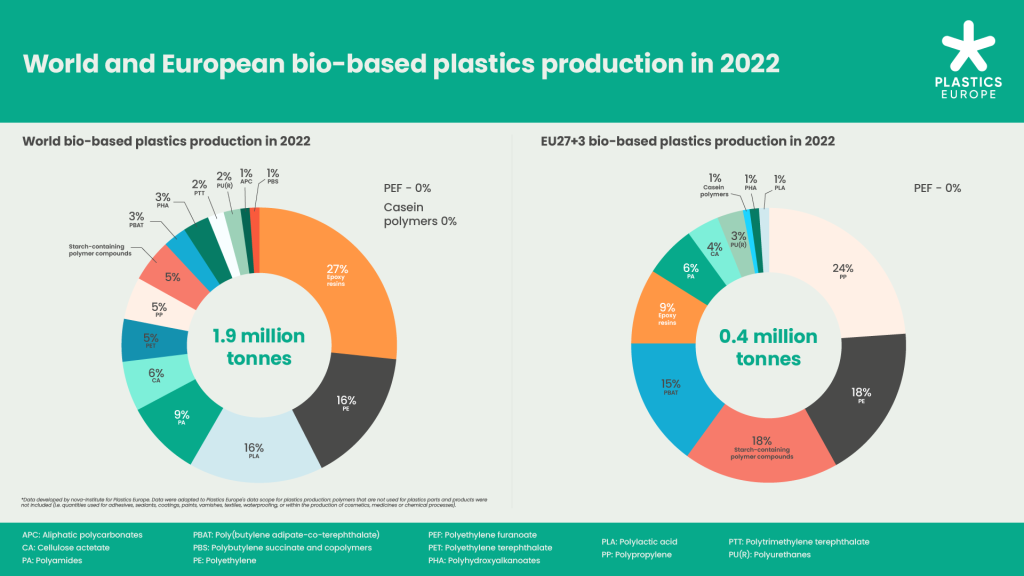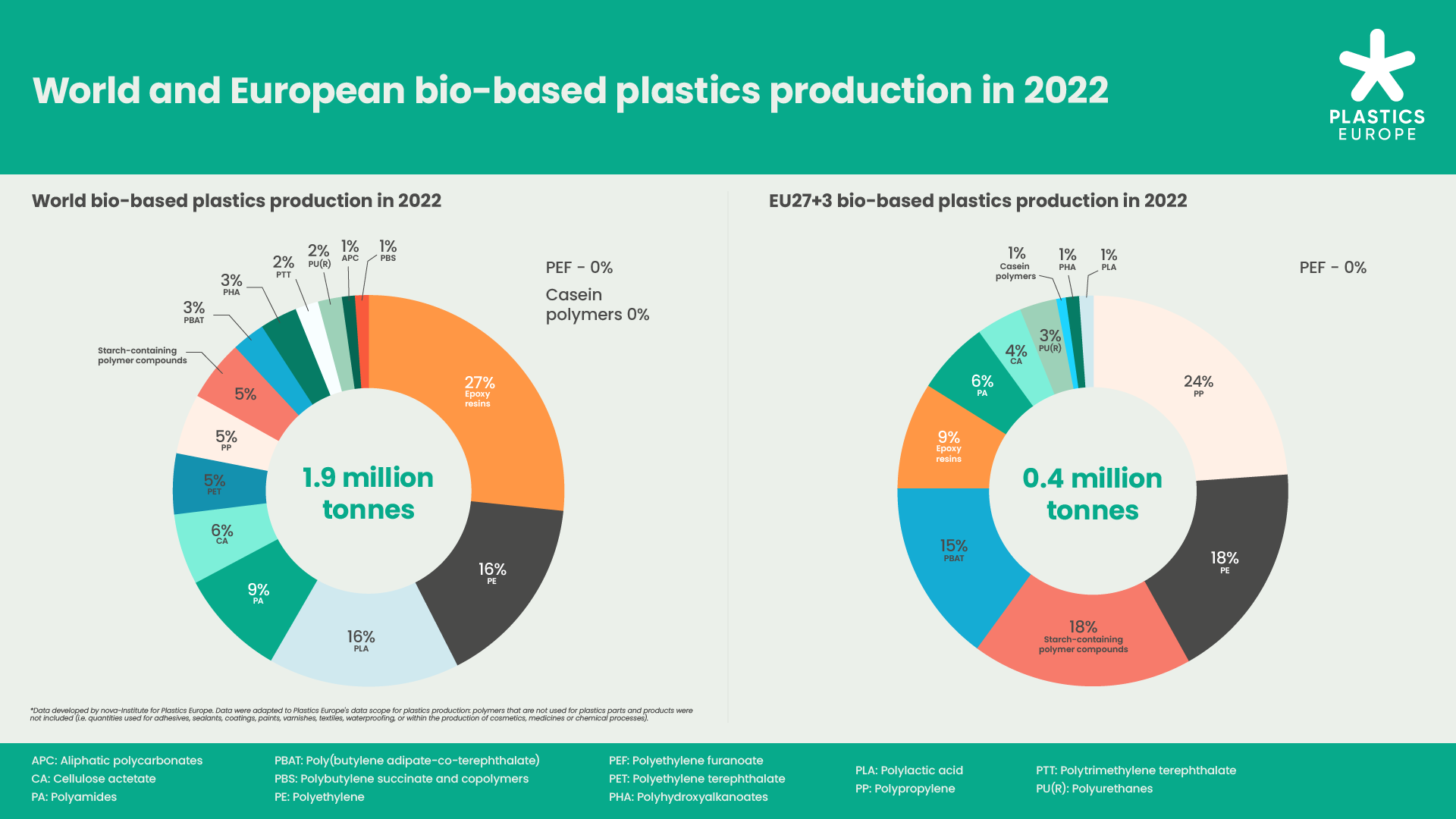 To learn more about bio-based plastics data and scope differences with the nova-Institute polymer production data and the European Bioplastics data, please see here.