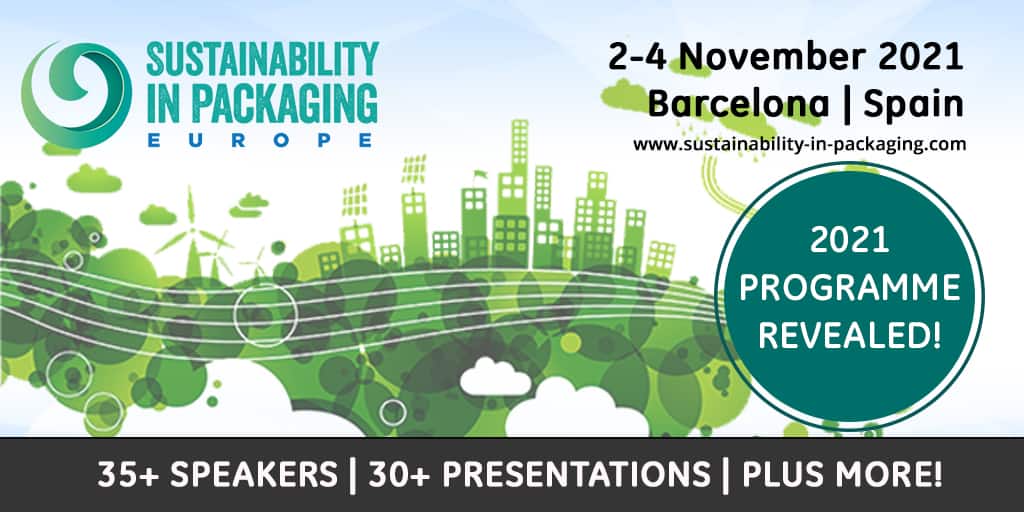 Sustainability in Packaging Europe 2021
Virginia Janssens, Plastics Europe Managing Director, speaking at "Recycled content in packaging" panel on
Wednesday, 3 November at 16:50 CET
The panel will open with a presentation of the "Magnum Eco" project by Peter Segers, Business Development and Innovation Manager, Suez R&R, Belgium.

The speakers will address the following questions:
· Do we need a mandatory target for recycled content?
· What are the necessary enablers for increasing the use of recycled content?
· How to include recycled content in food packaging?
Virginia will share the panel with:
· Annica Eldh, Innovation and R&D, H&M Group, Sweden
· Jenny Wassenaar, Vice President Sustainability, Trivium Packaging, The Netherlands
· Monica Battistella, Product and Sustainability Manager, Taghleef Industries (Ti), EU
· Michael Hahl, Head of Packaging, Bosch Power Tools Accessories, Switzerland
· Philippe Blank, Senior Manager CE, Packaging & Consumer Goods, Henkel Adhesive Technologies
Date

03 Nov 2021

Location

Barcelona, Spain

Organiser

Smithers